AAA Absolute
Auckland
AAA Absolute will be catering for your needs from the smallest plumbing job to major commercial projects. You are guaranteed efficient, professional service with quality assurance.
➷ Services:
Drain laying | Landscaping | Building | Site Works | Digging | Earthmoving | Basement Dig outs | Plumbing
➷ Contact:
absoluteplumbingnz@gmail.com
027 447 6083
A
dvantage Kitchens Plus
Auckland
Advantage Kitchens Plus is a well-known recognized brand in the New Zealand market for more than three years for providing quality made kitchens with superior service and workmanship for residential and commercial marketplace.
➷ Services:
Kitchen | Painting| Fence | Tilling | Decking | Plumbing | Electrical | Furniture | Bathroom | Aluminium and Timber Joinery | General Maintenance and Renovation
➷ Contact:
info@advantagekitchenplusltd.co.nz
0800 548 7587, 0272029755
Bluewater Pools
Auckland
Bluewater Pools™ is a leading Pool Builder in Auckland, having been in business over twenty years, building concrete pools and fibreglass pools to suit clients' needs. As experienced Pool Builders we provide Free no obligation quotes to assist with budgets and planning. Our Mobile Pool Service team is available to service pools and spas throughout the Greater Auckland area.
➷ Services:
Pool Builder | Pool Inspection | Pool Renovation | Pool Services | Pool Covers | Pool Cleaners | Pool Heating | School Pools and Commercial Pools | Saunas | Pool Shop | Pool Chemicals Calculator
➷ Contact:
Alumat Flooring Solutions
Auckland
Alumat® supplies a wide range of flooring solutions with quality materials and innovative design across a number of industries and locations through New Zealand.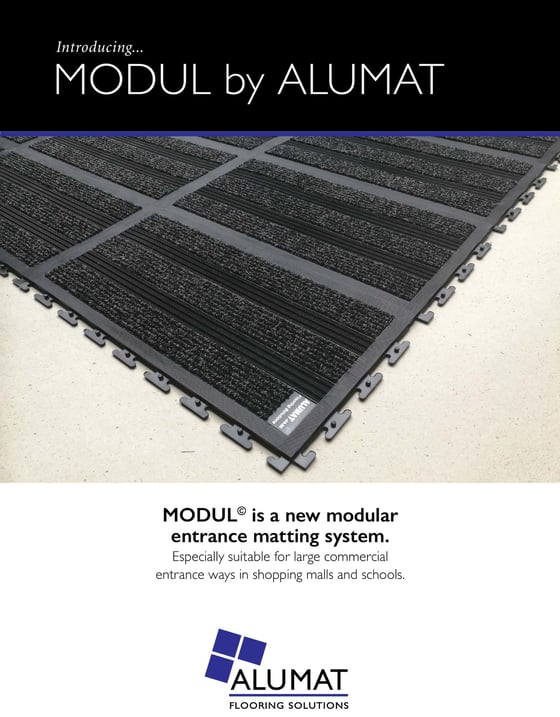 ➷ Services:
Entrance Matting Specialists: Innovative, creative and affordable flooring solutions.
NOW INTRODUCTORY OFFER: T$320 PER SQM
➷ Contact:
ARC Tiles and Interiors
Christchurch
Here at ARC Tiles And Interiors, all of products are made from the best materials available. They have variety of Tiles in Store and even 3D tiles as first seller in New Zealand. Now they are offering tiles below for BBX members on part trade.
➷ Services:
#1 RUDRA BROWN
#2 BUTTERFLY BRILL
#3 MIRADA BLANCO, GROOVE HARMONY
➷ Contact:
BG Construction
Auckland
Adding, updating or repairing a fence or deck can have an instant effect on the appearance of your home. We
BG
Construction
Auckland specialize in fencing, decking and internal property painting.
➷ Services:
Whoever you are or wherever you are in Auckland, we will offer :
Designing new fences and decks
Building fences and decks from scratch
Removing and replacing broken fence posts and deck planks
Pulling down unwanted or old fences and decks
Waterblasting
Building retaining walls
Pool fencing installation.
And we also offer interior house building services, including:
Interior house painting
Painting walls, radiators, wooden trims, masonry and more
Staining of fencing, internal and external woodwork
Wallpapering
Plastering and preparing walls
Tiling walls and floors
Fitting flooring such as carpeting, wood and laminate floorboards
Roofing
Fencing & Decking
➷ Contact:
David Russell Painting & Decorating
Invercargill
David
Russell
Painting
&
Decorating
could take charge of all your quality domestic and commercial

painting

, including airless spraying, water blasting and texture effects. We are member of Master Painters Association.
➷ Services:
Brush Application | Airless Spraying | Water Blasting | Texture Effects | Porches | Interiors | Store Fronts | Roofs | Foyers | High Rise Buildings | Churches | Farms | Factories | Buildings | Cottages
➷ Contact:
EKO NRG Solutions
Palmerston North
EKO
NRG
Solutions
are your energy-saving experts, your one-stop-shop for home energy efficiency. We're focused on improving your home comfort and lowering your power bills. We offer in-home assessments or look at your NEW Home Build and recommend the products, systems and services that will have the best effect for your overall comfort. So far, we've insulated over 15,000 homes as part of Warm Up NZ insulation programs across NZ.
➷ Services:
Insulation | Home Ventilation Systems | LED Downlighting | Pro-clima Systems | Heating / Heat Pump | Pro Clima
➷ Contact:
Futura Porperty Services
Te Puke
F
utura
is a
property
services
company experienced in every aspect of
property
maintenance, especially in timber repairs. They produce memorial and park furniture, and service all types of furniture, including restoration.
➷ Services:
Property maintenance and repair, fences, furniture, landscaping, project design, gardening, earthworks
➷ Contact:
Eco Green Homes
Christchurch
Eco Green
Homes
Ltd
redefines the building industry, offering a home that is not only affordable, but also offers a healthier indoor environment and a lower environmental impact when compared to traditional

homes

. Imagine living in a house that elegantly blends comfort, health, energy efficiency, environmental sustainability & personal well being. Eco Green

Homes

will reduce natural resource use and construction waste, increase energy and water efficiency, and improve indoor air quality.
➷ Services:
Residential
New Build Green Homes | Green Renovation | LED Lighting | Eco Furniture | Solar Power Products | Skylights & Ventilation(HVAC) | LEED Certification | Green plumbing,tiling,electric | Triple glazed uPVC windows

Commercial
Wind Power & Turbine Products | Energy Management Systems | Seismic Isolation | Energy Management Systems | Seismic Isolation | Solar Panel Products & Systems | Skylights & Ventilation,Green New build | Green Renovation | Eco Furniture | Green plumbing and electric

Municipal
Solar Panel Products & Systems | Skylights & Ventilation,Green New build | Green Renovation | Eco Furniture | Green plumbing and electric | Solar Power Products & Systems | Water Heating & Water Filtration | Free LED street Lighting | Skylights & Ventilation | Waste management | Green Procurement

Indusdrial
Wind Power & Turbine Products | Energy Management Systems | Electric Vehicle Charging Stations | Solar Panel Products & Systems | Skylights & Ventilation,Green Procurement
➷ Contact:
Ginnen Alarms Ltd
Auckland
Ginnen
Alarms
Ltd
is a 100% New Zealand owned company, based at Kingsland / Auckland, New Zealand promoting, installing and servicing alarm and security systems.
Company has been incorporated in 2002 and has been accredited with the "Certificate of Approval", issued by the Private Security Personnel Licensing Authority – New Zealand Ministry of Justice.
Ginnen
Alarms
Ltd
specialises in a wide range of electronic security needs.
➷ Services:
Alarm Systems
Security Technology
Monitoring Services
Audio Visual / Home Automation Systems
Communication / Data Residential Security
Installation
We offer alarm systems that can include: Internal and external Sirens | PIRs (motion sensors) | Door Reeds | Smoke detectors & Heat Detectors | Gate control | point to point beams | Monitoring | Intercom system | CCTV cameras | Audio Visual
➷ Contact:
Handyhire & Landscape Supply
Christchurch
Handyhire
&
Landscape
Supply
has everything you would need for construction and landscaping. Subject to availability. Delivery of free trailer use with purchase. Open 7 days.
➷ Services:
➷ Contact:
Hard Grind
Waikato
Hard
Grind
Floors is a licensed, Class-A general contractor offering a full suite of services from floor repairing to full-scale residential and commercial restoration or rebuilds. Our comprehensive services grew out of client requests to take on more and to lead – because we are a company you can trust.
➷ Services:
Floor leveling | Sand & Polyurethane Timber Floors | Grinding & Sealing Concrete | Restoration of Paving & Roadways
➷ Contact:
Independent Drug Screening
Auckland
Affordable Drug Screening options for human and property testing. Does residential and commercial screening, Fleet & Vehicle Screening and Workplace Drug Screening. Covers South Auckland area.
JM Elite Homecare Co Ltd
Auckland
At JM Homecare you will be working with the best, so you have to except the best. You will always get exceptional workmanship. It will be on time and in budget that is our guarantee. JM Elite is a young business however the director and their tradespeople combined have at least twenty years' experience in this industry. JM has a wealth of product knowledge, working experience worked with materials such as paving bricks, concrete, cobblestone, flagstone, asphalt and indoor and outdoor tiles.
➷ Services:
Concrete
›› Outdoor Living Areas
›› Driveways
›› Honed Concrete
›› Coloured Concrete
›› Exposed Aggregate
›› Concrete Formation
Walls
›› Timber Retaining Walls
›› Keystone Block Walls
›› Concrete Block Walls
›› Stone Walls
›› Planters
Paving
›› Driveways
›› Outdoor Living Areas
›› Stone
›› Pool Surrounds
›› Patios
Site Work
›› Excavation
›› Base Preparation
›› Drainage
›› Kerbing
➷ Contact:
KC Painters
New Plymouth
KC Painters are also specialists in quality services of water blasting, wallpaper hanging, painting, either interior or exterior.
We provide labour only.
➷ Services:
Exterior | Interiors | Residential | Commercial | Restoration | Removal | Wallpapering | Spraying | Blasting
➷ Contact:
Nova Systems
Christchurch & Canterbury
Nova Systems is a locally owned and operated business serving Christchurch and the wider Canterbury community with your heat pump needs.
We specialise in heat pumps, PV panels and LED lighting.
At Nova Systems, our aim is to be the best – not the biggest.
We'll endeavour to provide you with a premium service each and every time you need our business.
➷ Services:
Electrical | Heat Pump Service and Installation | Air Conditioning | Data Cabling Services | PV Panels | LED Lighting
➷ Contact:
Recon Security
Auckland
We Recon Security are proud to provide Security Guard, Event Security, Mobile Patrols, CCTV & Security Alarms, Alarm Monitoring and a wide range of other security products and services throughout Auckland and Wellington, New Zealand.
➷ Services:
Security

Services
Lone worker monitoring

Security

guards

Concierge

NZ marshall

Alarm monitoring and response

Event

security

Mobile patrols

Noise control

Control room operators
Security

Products
Alarm servicing

Alarm systems

Camera system (CCTV)
➷ Contact:
Seismic Concrete Repairs
Christchurch
Seismic are professional and knowledgeable concrete repair specialists. Our experience and knowledge in concrete repairs and the building and landscaping industry allow us to be flexible to your needs and meet required deadlines. We cater to residential homeowners, construction companies, building contractors, project managers, commercial property owners.
➷ Services:
Retaining Walls: Gabion/ Timber
Concrete Repairs:
1)Residential: Epoxy injection to floor slab | Grind out and epoxy ring foundation | Brick and block repointing | Driveway, path and patio repairs
2) Commercial Services: Epoxy injection | Repairs to panel and joint sealant | Structural mortar patch | Steel anchoring
Asphalt Rejuvenation
Soft and Hard Landscaping:
Decks and fences | Paths, patios and driveways | Lawns and planting | Outdoor furniture and features

➷ Contact:
Stopper 4 U
Auckland
Stopper 4 U are specialists in residential and commercial decoration services. We are your one-stop shot for all plastering, painting and wallpapering. Whatever stage you at, if you need help we are ready for plastering.
➷ Services:
House Painting | House Painting | Plastering | Commercial & Residential
We are experienced in all aspects of interior plastering. If you have a big commercial job, house, or small repairs, we are ready to go! All work guaranteed to a high standard of workmanship.
➷ Contact:
Wills Contracting (2000) Ltd
Taranaki
-- TARANAKI OWNED TRUCK AND HIAB COMPANY
"Where there's a WILLS there's a way"
Our professional, experienced team can handle every aspect of your cartage requirements anywhere in Taranaki and further afield if required. We have a fleet of trucks (various sizes) with both front and rear mounted cranes. If you need to get something out of an awkward position, we can help.
➷ Services:
Commercial | Residential | Rural
We transport containers, sheds, portacoms, building materials, frames/trusses, steel beams, landscaping products, machinery, farm equipment and much more...

We transport gazebos, playhouses, spa pools, pavers, bricks, containers, sheds, portacoms, building materials, frames/trusses, landscaping products, outdoor features, pergolas, pizza ovens and much more ...

We transport tanks, troughs, machinery, farm equipment, calf feeders, silos, fertiliser, containers, sheds, portacoms, outbuildings, fencing materials, landscaping products, and much more ... including manbucket work and onsite work etc
➷ Contact:
Zeigeist Joinery
Invercargill
Zeitgeist Joinery is Joinery Manufacturers provider in Southland Region with innovative design, products and good service. We create modernJoinery designs and making for all Interior fit outs. With colorful spray painted designer joinery with home grown timber, Zeitgeist Joinery can offer strong points of difference and different levels. The quality of those are dependent on fair prices.
➷ Services:
Kitchen design & Renovation | Meetings, establishing of ideas | Designing and manufacturing of interior fit-outs | Kitchen, Furniture, Libraries | Wall Paneling | Flooring | Wardrobes | Custom Made Doors | Van and Motor home Fit-Outs.
➷ Contact:
PLEASE MAKE ALL ENQUIRIES TO OUR BBX TRADE DESK
☎
+64 9 262 0212 (AKL)
+64 3 595 5980 (CHCH)
Share it: